If you're having problems with RootsMagic, we recommend installing the latest update for the version you are running.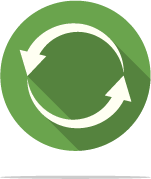 8.1.2.0 22 Nov 2021
New: Image viewer now includes media fields (caption, description, etc) to allow transcription, tagging, etc. while zoomed
New: Marriage year is displayed for spouses and parents in Info bar
New: Selecting a spouse or parents in Info bar now makes it the current spouse or parents for the person
Fixed: Issues when switching from Couple view to Pedigree view
Fixed: Report titles using [Person] or [Couple] had last letter cut off
Fixed: Source templates using [Person] had last letter cut off
Fixed: Footnote section on Edit Citation panel is adjustable in height
Fixed: Minor fixes
Fixed: Cosmetic issues
8.1.1.0 12 Nov 2021
New: Added support for "modern" (Edge) browser in WebSearch. NOTE: If you still get the old IE browser after updating, you may need to download and install the update directly to get the necessary files installed.
New: Added "View" and "Edit" buttons for edit media panel. "View" displays images in viewer. "Edit" opens the media item in the media editing program associated with the media type.
New: View media is now a modeless window to allow transcribing data from image
New: Added Edit Date to Edit person form
Fixed: Program wouldn't open properly on some systems
Fixed: Media drag and drop didn't work properly on some systems
Fixed: Mapping markers wouldn't work properly on some systems
Fixed: Numerous Windows display issues when scaling is greater than 100%
Fixed: Issue with "out of memory" when downloading large Ancestry trees
Fixed: Can now "Unmatch" from a person that has been deleted on FamilySearch
Fixed: Changes through Ancestry or FamilySearch didn't update Edit Date for person
Fixed: Numerous small FamilySearch issues
Fixed: Numerous small Ancestry issues
Fixed: Some Mac printing issues
Fixed: Minor fixes
Fixed: Cosmetic issues
8.1.0.0 2 Nov 2021
New: Added Custom Reports
Fixed: Ctrl+V now pastes w/o the formatting. Ctrl+Shift+V is now "Paste formatted"
Fixed: Paste formatted no longer crashes w/ "Unexpected error"
Fixed: Opening Edit Person from Places > Events wasn't showing person's name in sentence
Fixed: When deleting place details, it was possible to accidentally delete the place instead
Fixed: Deleting a fact now updates the Edit Date
Fixed: Add citation was opening with master source expanded which could lead to a user changing the master source unwittingly
Fixed: Minor fixes
Fixed: Cosmetic issues
8.0.4.0 12 Oct 2021
New: Added Alt+XXXX support for entering diacritics in Windows
New: Added character map (Ctrl+T or right click menu) for edit fields and notes
New: Wiki article on entering diacritics ( Entering International Characters)
New: Added colour grid to Colour Coding for selecting colour
Fixed: Program now asks for confirmation before overwriting a GEDCOM file
Fixed: Source fields don't strip off leading 0's anymore
Fixed: Entering a diacritic on Mac doesn't insert an extra character anymore
Fixed: Minor fixes
Fixed: Cosmetic issues
8.0.1.0 4 Oct 2021
New: Selecting File > Open to try and open a RootsMagic 7 file now directs the user to Import
Fixed: Beta testers with expired keys can now open in Essentials mode to Reset the registration key (Ctrl+Shift+U) to enter their real key
Fixed: Some Ancestry and FamilySearch login issues
Fixed: Cosmetic issues
8.0.0.0 2 Oct 2021
Official version release of RootsMagic 8
Patches for previous versions
Download the update file for your version of RootsMagic and then follow the installation instructions listed above.