If you're having problems with RootsMagic, we recommend installing the latest update for the version you are running.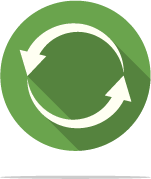 9.1.2 23 Nov 2023
Fixed: Some Mac users couldn't log in (or stay connected) to FamilySearch
Fixed: Mac users weren't able to "Unmatch" on the FamilySearch person tools
9.1.1 18 Nov 2023
Fixed: Optimized Person Search and Advanced Person Search (especially for large files)
Fixed: FamilySearch WebHints now use same OAuth login as Family Tree
Fixed: Attempt to handle FamilySearch disconnects more gracefully
Fixed: General improvement of FamilySearch and Ancestry login
9.1.0 10 Nov 2023
New: Streamlined Ancestry and FamilySearch login using OAuth technology OAuth login provides enhanced security by routing sign-in directly to the site itself and supports additional sign-in methods including two-factor authentication.)
Fixed: Optimized speed when working with or switching between groups
Fixed: Adding a death fact to RM from Ancestry wasn't updating Living flag
Fixed: Multimedia List report wasn't displaying linked citation names properly
Fixed: Minor fixes
Fixed: Cosmetic changes
9.0.8 20 Oct 2023
Fixed: Issue with Mac version not displaying properly on some resolutions under Sonoma
Fixed: Crashes when importing some FTM files
Fixed: Problems when trying to print multiple Family Group Sheets or Individual Summaries at once
Fixed: Scrolling Person Search results (both basic and advanced) now leaves the person's name column fixed on screen
New: Added the name of the saved search in the criteria panel for advanced person search
Fixed: "Used" column for place details list now takes associations into account
New: Updated LDS temple list
Fixed: Cosmetic issues
Fixed: Minor bug fixes
9.0.7 22 Aug 2023
Fixed: Mac crashes when using a second monitor
New: Added Refresh button to refresh current group on Person List view
New: Added 4 LDS temples
Fixed: "Invalid typecast error" when working with media on Macs
Fixed: GEDCOM link on HTML websites wasn't working
Fixed: Minor fixes
Fixed: Cosmetic issues
9.0.6 3 Jul 2023
Fixed: Creating a new book in Publisher was broken on Mac (Note: this is a Mac only update. Windows users do not need and will not see this update.)
9.0.5 12 Jun 2023
Fixed: Creating HTML website failed with "resource not found" error
Fixed: Merge did not preserve associations
Fixed: Freezing on a few Mac forms when certain functions were used
Added: Helena Montana LDS temple
Fixed: Minor fixes
Fixed: Cosmetic issues
9.0.4 1 Jun 2023
New: Properties on Home Page now has direct link to Enhanced Properties list
New: Added "Jump to Ancestry" and "Jump to FamilySearch" to right mouse click
Fixed: Help in menu now points to the new online help (http://help.rootsmagic.com/RM9/index.html)
Fixed: 9.0.3 wouldn't open on Mac under High Sierra or older
Fixed: Paste plain text was only pasting the first character of the clipboard
Fixed: Cosmetic issues
Fixed: Minor bug fixes
9.0.3 27 Apr 2023
Fixed: WebSearch for Ancestry
Fixed: Opening (and closing) a modal form on Mac would often leave the program unresponsive until you clicked on a control first
New: Right click on Association View offers option to Delete Association
Fixed: Places used only by Associations were showing on the "Unused Places" list
Fixed: Mac note editor now uses Cmd+Key for edit commands (Cut, Copy, Paste, etc.)
Fixed: Custom reports were lost when importing from RM7 to RM9
Fixed: Leading spaces could disappear when saving notes
Fixed: HTML website descendant books were displaying family sentences twice
Fixed: Customize sentence on relative events in Edit Person was showing the wrong person
Fixed: BIC wasn't showing right on FamilySearch ordinances screen or Edit Person
Fixed: Crash in FamilySearch compare relations screen when choosing to match with FamilySearch
Fixed: Media attached to primary name wasn't showing in Edit Person media album
Fixed: Show alternate names wasn't working on select person screen (Relate calc, set relationships, etc.)
Fixed: Several FamilySearch issues
Fixed: Several Ancestry issues
Fixed: Numerous report issues
Fixed: Minor bugs
Fixed: Cosmetic issues
9.0.2 14 Mar 2023
Fixed: Note editing freezing and crashing on some systems
Fixed: Minor bugs
Fixed: Cosmetic issues
9.0.1 8 Mar 2023
New: Add option to hide Associations on Edit Person screen
New: Spell check form now lets you pick dictionary
New: Separated missing surname/given problem types between primary and alternate names
New: Added "Check all" and "Uncheck all" to Problem Options form
Fixed: Edit hotkeys work again in edit fields (Ctrl+X, C, V, A)
Fixed: Saving notes was losing blank rows the first time they were saved
Fixed: Deleting all text in a note wasn't clearing icon on Edit Person fact list
Fixed: Switching to another person on Edit Person wasn't switching their Media Album
Fixed: Imports from RM4-7 weren't adding "Associations" to the fact type list
Fixed: Minor bugs
Fixed: Cosmetic issues
9.0.0 27 Feb 2023
Official version release of RootsMagic 8
Patches for previous versions
Download the update file for your version of RootsMagic and then follow the installation instructions listed above.