If you're having problems with RootsMagic, we recommend installing the latest update for the version you are running.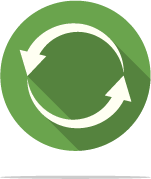 8.2.0 5 Jul 2022
New: CountyCheck (when editing facts... option in Settings)
New: CountyCheck Explorer (Place page menu)
New: RootsMagic To-Go (Files page)
New: Shareable Drive (Publish page)
New: Added AutoSearch for WebSearch
New: Added new LDS temples
Fixed: Task folders couldn't be selected to Edit or Delete
Fixed: Adding or editing a source / citation starts with cursor in edit field
Fixed: Enabled text copy from FS update screen
Fixed: Using Task Folder search box could cause crash
Fixed: Splitter on some screens weren't working right
Fixed: Merging duplicates didn't update sidebar index list
Fixed: Numerous Ancestry issues
Fixed: Numerous FamilySearch issues
Fixed: Add Child, Spouse, or Parent screen didn't display children in the display panel
Fixed: Sort date wasn't updating in some rare editing situations
Fixed: Issues with lists not retaining current selection after editing, etc
Fixed: Search box now works on "Unused places" list
Fixed: Unused places didn't sort properly in "reverse places" mode
Fixed: Search > Person search would crash if cleared and searched a second time
Fixed: Styles and fonts are saved after running a report
Fixed: Family facts were printing twice on Who Was There report
Fixed: Sped up Who was There report
Fixed: FGS was showing fact descriptions and alternate names in the Place Index
Fixed: Marriage note was printing twice on individual summary report
Fixed: FGS was not showing description field for some family facts
Fixed: Task List report now can include people, families, addresses, and repositories
Fixed: Information box in sidebar was displaying age for facts after death
Fixed: Various crashing bugs
Fixed: Numerous minor bugs
Fixed: Cosmetic issues
8.1.8 28 Mar 2022
New: Added Autosearch option to WebSearch
New: Can now restore an RM7 Backup into a new RM8 file
Fixed: Downloading large FamilySearch trees could give an "out of memory" error
Fixed: Some sources didn't upload properly to Ancestry
Fixed: Full images were not uploading to MyRootsMagic sites
Fixed: Primary photos now upload to Ancestry and set profile pic
Fixed: GEDCOM and Drag and Drop preserve Task repositories, sources, and media
Fixed: Accessing an Ancestry tree via TreeShare that is deleted or you don't have rights to handled more gracefully
Fixed: Search queries using sources could cause the next Ancestry TreeShare to fail
Fixed: Drag and drop would change primary name media links to general media links
Fixed: Contributor is now displayed on FamilySearch facts when clicking info icon
Fixed: Dates uploaded to Ancestry will use whatever date format you have selected in RM
Fixed: Additional Ancestry bugs
Fixed: Additional FamilySearch bugs
Fixed: Numerous small bugs
Fixed: Cosmetic issues
8.1.7 22 Feb 2022
New: Ages are now displayed for events in the People view side panel
New: Task List report can optionally print all people using each task
Fixed: Custom events work properly with FamilySearch now
Fixed: Issues with sources not uploading to Ancestry when re-uploading a previously disconnected tree. Disconnect the tree (even if it already is) and then upload it.
Fixed: Can select all ordinances on FamilySearch screen by clicking column header
Fixed: Mac crashes with some features run from Command Palette on second monitor
Fixed: Mac crashes with "Customize Add Person" on second monitor
Fixed: Find everywhere searches Citation name now
Fixed: Find everywhere searches addresses and repositories now
Fixed: When selecting multiple people (like when sharing facts) you can now enter a record number in the search field
Fixed: Numerous small bugs
Fixed: Cosmetic issues
8.1.6 11 Feb 2022
New: Can now share facts with multiple people at once
New: No longer need to save fact before selecting Place Details
New: List of citations for a fact now display both source name and citation name
New: Add Parents will now prompt to add a marriage event after adding father and mother
New: Added double click selecting to a bunch of lists (Add person, Add source, etc)
New: Box charts now can print a Place Index
New: Custom reports can now save to Excel and CSV
Fixed: Numerous crashing bugs on Mac
Fixed: Numerous freezing bugs on Mac
Fixed: Source hyperlinks on FamilySearch Share Data info panels now work
Fixed: Adding media tag wasn't letting you to set primary checkbox
Fixed: Narrative report pictures for children weren't aligning properly
Fixed: Sort dates were incorrect when importing from RootsMagic 1-3
Fixed: Adding existing source and existing citation displayed wrong footnote
Fixed: Occasional crashes when closing FamilySearch Central
Fixed: Crash when adding a note from RootsMagic to FamilySearch
Fixed: Now removes a person from the FamilySearch "Changed" list after viewing the person
Fixed: Numerous small bugs
Fixed: Cosmetic issues
8.1.5 4 Jan 2022
Fixed: Setting primary media wasn't sticking
8.1.4 1 Jan 2022
Fixed: FamilySearch WebSearch (broke when FS changed the search parameters)
Fixed: Source problems when using the Back button when Adding a Source
Fixed: Added "Slate" back to the color coding color grid
Fixed: Downloading from Ancestry would duplicate source repository for each citation
Fixed: Date Edited is preserved on GEDCOM and Drag and Drop
Fixed: Clicking Shared icon in Edit Person list opens Shared panel now
Fixed: Clicking root position on Pedigree view when a couple w/ no children now adds the new person as a child
Fixed: Changing a media item now updates the thumbnail
Fixed: SQLite error on Task "Select Folder" search
Fixed: Numerous small bugs
Fixed: Cosmetic issues
8.1.3 8 Dec 2021
Fixed: Saving or backing up to Dropbox on Mac now works
Fixed: Overlapping images on narrative reports
Fixed: Family Group Sheet now includes the description field for facts
Fixed: Edit button on media viewer now uses the "open" association making it easier to select your desired media viewing program
Fixed: Note editor Ctrl+V is now paste and Ctrl+Shift+V is now paste as plain text
Fixed: Family Origins import
Fixed: Pressing Enter when transcribing on the Edit Media form would close the screen
Fixed: Adding a child to a single male now includes the father's surname
Fixed: Life span (1800-1895) now uses Chr/Bur if Birth/Death aren't available (on pedigree, family, and descendant views)
Fixed: A backup with media created on Windows didn't restore media properly on Mac
Fixed: A backup with media created on Mac didn't restore media properly on Windows
Fixed: Deleting citations could accidentally delete the source
Fixed: Adding a person to RM from FamilySearch now includes any ordinances
Fixed: Sending a source from RM to FamilySearch would swap Christen and Death tags
Fixed: Copying a relative from RM to FamilySearch now properly links the person in FamilySearch
Fixed: Copying an event from RM to FamilySearch now updates FamilySearch side
Fixed: Copying a relative from RM to FamilySearch now updates FamilySearch side
Fixed: Minor fixes
Fixed: Cosmetic issues
8.1.2 22 Nov 2021
New: Image viewer now includes media fields (caption, description, etc) to allow transcription, tagging, etc. while zoomed
New: Marriage year is displayed for spouses and parents in Info bar
New: Selecting a spouse or parents in Info bar now makes it the current spouse or parents for the person
Fixed: Issues when switching from Couple view to Pedigree view
Fixed: Report titles using [Person] or [Couple] had last letter cut off
Fixed: Source templates using [Person] had last letter cut off
Fixed: Footnote section on Edit Citation panel is adjustable in height
Fixed: Minor fixes
Fixed: Cosmetic issues
8.1.1 12 Nov 2021
New: Added support for "modern" (Edge) browser in WebSearch. NOTE: If you still get the old IE browser after updating, you may need to download and install the update directly to get the necessary files installed.
New: Added "View" and "Edit" buttons for edit media panel. "View" displays images in viewer. "Edit" opens the media item in the media editing program associated with the media type.
New: View media is now a modeless window to allow transcribing data from image
New: Added Edit Date to Edit person form
Fixed: Program wouldn't open properly on some systems
Fixed: Media drag and drop didn't work properly on some systems
Fixed: Mapping markers wouldn't work properly on some systems
Fixed: Numerous Windows display issues when scaling is greater than 100%
Fixed: Issue with "out of memory" when downloading large Ancestry trees
Fixed: Can now "Unmatch" from a person that has been deleted on FamilySearch
Fixed: Changes through Ancestry or FamilySearch didn't update Edit Date for person
Fixed: Numerous small FamilySearch issues
Fixed: Numerous small Ancestry issues
Fixed: Some Mac printing issues
Fixed: Minor fixes
Fixed: Cosmetic issues
8.1.0 2 Nov 2021
New: Added Custom Reports
Fixed: Ctrl+V now pastes w/o the formatting. Ctrl+Shift+V is now "Paste formatted"
Fixed: Paste formatted no longer crashes w/ "Unexpected error"
Fixed: Opening Edit Person from Places > Events wasn't showing person's name in sentence
Fixed: When deleting place details, it was possible to accidentally delete the place instead
Fixed: Deleting a fact now updates the Edit Date
Fixed: Add citation was opening with master source expanded which could lead to a user changing the master source unwittingly
Fixed: Minor fixes
Fixed: Cosmetic issues
8.0.4 12 Oct 2021
New: Added Alt+XXXX support for entering diacritics in Windows
New: Added character map (Ctrl+T or right click menu) for edit fields and notes
New: Wiki article on entering diacritics ( Entering International Characters)
New: Added colour grid to Colour Coding for selecting colour
Fixed: Program now asks for confirmation before overwriting a GEDCOM file
Fixed: Source fields don't strip off leading 0's anymore
Fixed: Entering a diacritic on Mac doesn't insert an extra character anymore
Fixed: Minor fixes
Fixed: Cosmetic issues
8.0.1 4 Oct 2021
New: Selecting File > Open to try and open a RootsMagic 7 file now directs the user to Import
Fixed: Beta testers with expired keys can now open in Essentials mode to Reset the registration key (Ctrl+Shift+U) to enter their real key
Fixed: Some Ancestry and FamilySearch login issues
Fixed: Cosmetic issues
8.0.0 2 Oct 2021
Official version release of RootsMagic 8
Patches for previous versions
Download the update file for your version of RootsMagic and then follow the installation instructions listed above.